In today's digital era, starting an online ecommerce business has never been easier, thanks to platforms like Shopify. As your business grows, however, so do the demands of fulfilling customer orders accurately and promptly. At a certain point, handling your own order fulfilment can become overwhelming, time-consuming, and costly. That's where outsourcing to a fulfilment warehouse or Third Party Logistics Partner, comes into play.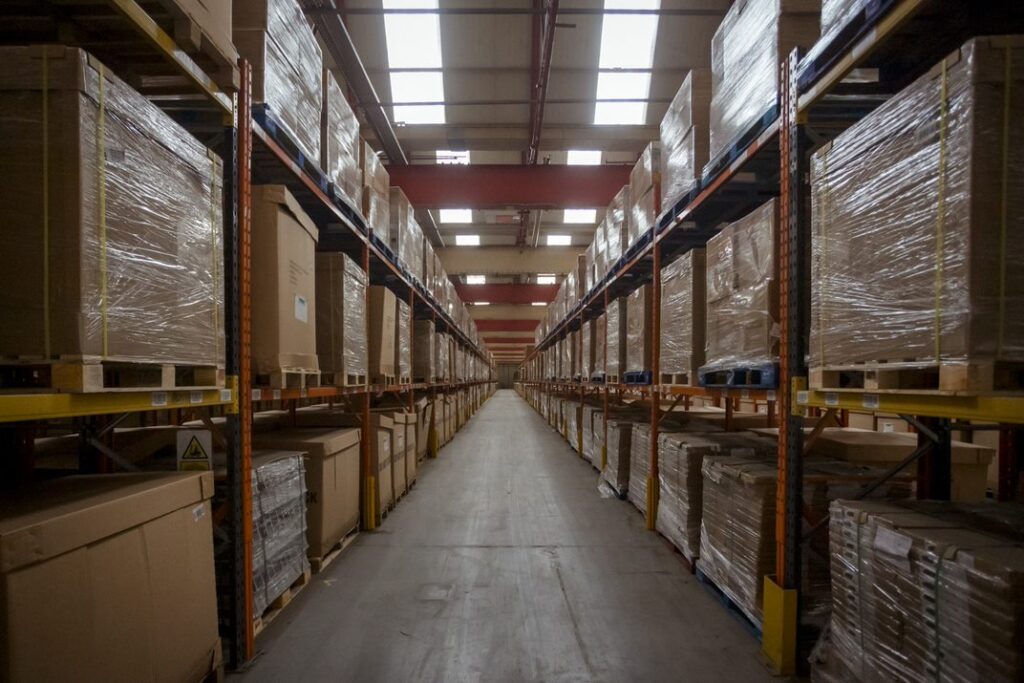 Understanding Fulfilment
Fulfilment is the process of managing a business's inventory, processing orders, picking and packing items, arranging shipping and delivery, and handling returns. With customer expectations for convenience and speed at an all-time high, efficient order fulfilment is essential for ecommerce success – it also allows businesses to streamline their operations, reducing costs, and gaining a competitive edge. 
Signs That It's Time to Outsource… 
Delivery Standards Decline 
When your delivery standards begin to slip, it's a clear signal that it's time to outsource fulfilment. Customer loyalty is at stake, and a 3PL provider can help you maintain high standards and keep customers satisfied. 
High Basket Abandonment Rates
Complex or slow fulfilment processes can lead to high basket abandonment rates. If you streamline processes and reduce shipping costs it can allow you to offer faster and free shipping options to customers.
Low Seller Ratings  
Poor feedback ratings indicate unhappy customers and consumers are quick to change where they buy from. By leveraging the expertise of a Third Party Logistics Partner, it will allow you to maintain your high standards.  
Low Conversion Rate
If your conversion rate remains low despite offering competitive prices and incentives, slow shipping times could be a factor. In the era of Amazon, where items are available the next day, and even same day, choosing a provider who can offer fast, economical shipping can help.
High Costs
As your business grows, warehousing, staffing, and packaging costs can increase. Outsourcing to a 3PL can save money by offering cost effective packaging and more efficient logistics solutions.
Looking to Expand or Already Expanding?
When your business is ready for expansion, ensure your fulfilment processes are ready to do so too. Outsourcing allows you to focus on growth rather than managing the complexities of increasing fulfilment.

…and with growth often comes with increased order volume and the need for additional staff and space. The flexibility of 3PLs allows you to make use of staff and space, without any hefty long term commitments.
Lack of Expertise
If you lack expertise in the fulfilment process, a 3PL partner can optimise storage, picking, and distribution to improve profitability and customer service. They can also look at your current processes, and advise where best to optimise.
Struggling to Offer Fast and Free Shipping?
Fast and free shipping is crucial for ecommerce success – it can be the consumers final If in-house fulfilment can't deliver this, consider outsourcing to meet customer expectations.
Complex Fulfilment Process
If your fulfilment process involves multiple services, products and partners a 3PL can help you keep a handle on your inventory via a warehouse management system, so you never lose track of your stock and leave customers disappointed.
Too Time-Consuming
If your days are consumed by various fulfilment tasks, outsourcing allows you to focus on growing your business while a partner handles the shipping process.
When Is The Right Time To Outsource to a Third Party Logistics Partner? 
The right time to outsource fulfilment varies for each business but often centre around reaching an average of 500 orders per month. Beyond this threshold, outsourcing fulfilment becomes more cost-effective and efficient. 
External events, can also influence the decision. While outsourcing before October is ideal, leading up to major sales events like Christmas, Black Friday, and Cyber Monday. Other strategic times include January to manage surplus stock, or March/April to gear up for the summer rush.
Ultimately, outsourcing should align with your business's needs and capacity. Indicators for outsourcing include being too busy to handle self-fulfilment, running out of storage space, or indeed outgrowing your existing fulfilment provider's capabilities.  

Finding the Right Third Party Logistics Partner 
Choosing the right 3PL partner is crucial. Look for a provider that aligns with your business goals and offers speed, accuracy, security, and trustworthiness.  
Outsourcing ecommerce fulfilment is a strategic move for SMEs looking to maintain high standards, reduce costs, and focus on growth. As your business approaches the 500 orders per month mark, carefully consider the signs and advantages of outsourcing to a 3PL provider. By making this transition at the right time, you can set your business on a path to sustained growth and customer satisfaction.
Why Dependall?
Dependall remain as a stand-out choice to businesses looking to choose a Third Party Logistics Partner for SME success.  
Offering fast onboarding, our dedicated team can start receiving goods right away, ensuring that your business can start reaping the benefits of outsourcing without delay – even in the run up to peak and seasonal periods.
Dependall also take the time to understand the unique needs of your business. With a deep dive consultation process, which delves into all operational aspects of your business, we understand all areas of your business, your challenges and how and where our logistics solutions can optimise your operations, ensuring efficiency and cost-effectiveness. 
Offering flexible storage solutions to accommodate your changing needs, with a variety of high and low bay racking options, Dependall efficiently manage your inventory, optimising space and accessibility – with no long term fixed contracts.
Plus strategically located in Yorkshire, close to major transportation routes such as the M1, A1, and M62, your products can be swiftly distributed to your customers, meeting the demands of today's fast-paced ecommerce landscape.
By partnering with Dependall, you can expect a comprehensive 3PL solution, including warehousing, inventory management, container destuffing, pallet reworking, co-packing, white glove delivery, distribution and more – that streamlines your operations and enhances your customer satisfaction, whilst improving overall business efficiency.  
To schedule your in-depth consultation with our team, please contact us via email at e[email protected] or give us a call at 0333 240 0780.