As November begins, our focus on supply chain strategy turns to one of the biggest shopping periods – Black Friday and Cyber Monday. These two events play a pivotal role for online sellers, offering unparalleled opportunities for growth and profitability. However, to navigate the whirlwind of Black Friday and Cyber Monday successfully, retailers must have a well-structured logistics strategy in place.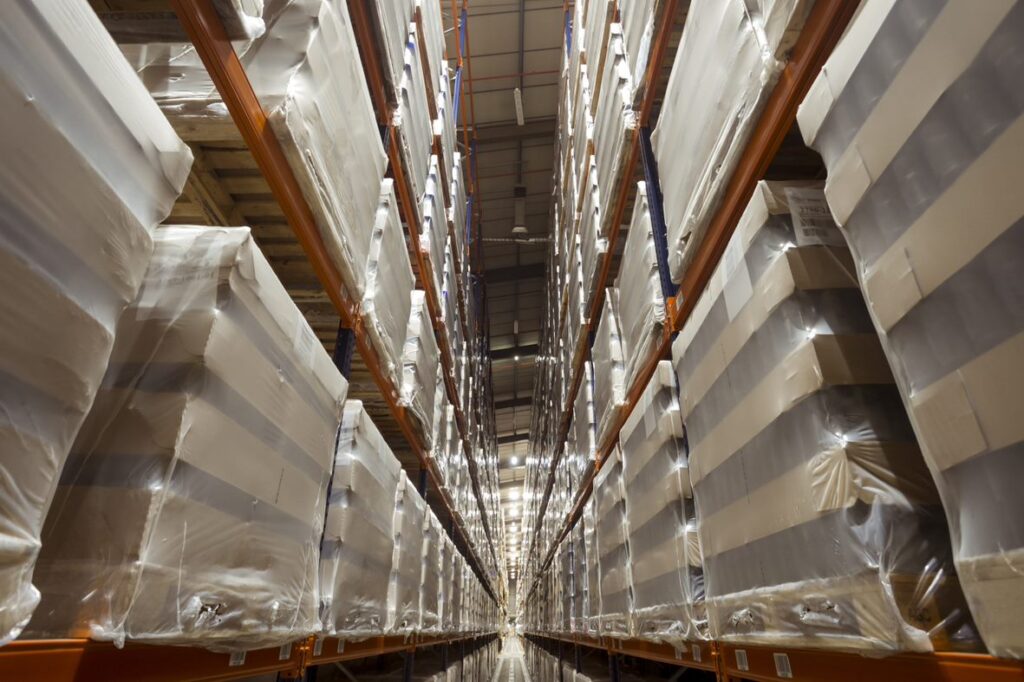 The Significance of Black Friday and Cyber Monday
The significance of these events cannot be overstated. If we use 2022 as a benchmark for what 2023 might bring, there is a possibility of another surge in parcel volumes, even in the face of the cost of living crisis. In 2022, Black Friday experienced an 8% increase in parcel volumes compared to 2021, and Cyber Monday followed suit with a remarkable 28% increase in parcel volumes compared to the previous year.
Both have found their way into the marketing strategies of UK retailers and last year alone saw them generating a staggering £12.3 billion in sales, an 8.3% increase from 2021.
A vital trend to consider is the growing dominance of mobile shopping. Mobile shopping is projected to surpass desktop shopping, accounting for a significant portion of all online spending. This may contribute to the reason that parcel volumes on the 2022 Black Friday were 80% higher than normal, while Cyber Monday was 70% higher.
Ensuring Supply Chain Strategy Resilience
One crucial aspect of customer satisfaction in the UK lies in supply chain resilience. There's nothing more frustrating than unreasonably long delivery times or out of stock items. During periods of heightened demand, it's imperative for businesses to bolster their inventory management systems, warehouse and transport network capacity.
It's essential to have plans in place, which may include outsourcing some of your operations to third-party logistics (3PL) providers to ensure that additional support is readily available. Selecting a 3PL provider with extensive experience in creating and delivering adaptable, flexible solutions ensures that services are tailored precisely to the customers' needs.
This gives SMEs the opportunity to access a range of services, which would otherwise be costly to implement in-house including container collection, destuffing, storage, pallet reworking, co-packing, distribution and white glove delivery – all enabling direct delivery to the end customer.
Inventory management also plays a key role during periods such as Black Friday and Cyber Monday. Retailers must plan and optimise their stock levels to meet the surge in consumer demand while avoiding overstocking or understocking.
Advanced forecasting tools and data analytics are employed to predict which products will be in high demand, allowing businesses to allocate resources accordingly. Effective inventory management ensures that customers find the items they desire in stock, reducing the risk of lost sales due to out of stock items, and prevents excess inventory from tying up valuable capital. With the rise of e-commerce, the integration of real-time inventory tracking and order fulfilment systems has become increasingly critical, enabling businesses to adapt swiftly to the dynamic demands of these mega-shopping events and deliver a seamless shopping experience to customers.
Given the extensive array of complex services that can be integrated to form an end-to-end solution, it's crucial to have the right team on board, whether that is in-house or with an external logistics partner.
The Benefits of Choosing a 3PL Provider
Ramping up operations, especially for temporary periods, can be challenging. Choosing a 3PL provider to offer flexible, additional support during peak flow periods brings numerous advantages:
1. No need to secure additional temporary exclusive warehouse space, which can be expensive and hard to find, especially on short-term leases.
2. Eliminates the need to locate and train warehouse staff, which can be costly and fraught with challenges. Opting for a 3PL provider ensures that their staff are proficient in handling complex contracts.
3. Provides peace of mind, as experts in warehousing and logistics are dedicated to fulfilling the contract, allowing in-house staff to continue with their regular responsibilities.
Selecting a provider that can design and implement a customised warehouse, storage and fulfilment strategy in alignment with business goals, supporting both the business and the customer, is crucial for ensuring the smooth operation of this annual demand peak.
While the surge in demand can be significant, 3PL partners excel at adjusting systems and services accordingly, offering reassurance to businesses seeking efficient ways to manage this high-demand period.