To have long-term success in the world of business, companies must continue to look for ways to grow sales and expand their services or product range. Strategic partnerships play a significant role in boosting growth – they reduce investment costs, fill gaps in skills and competencies, and allow companies to try new things more quickly and with less risk.
The best partners are not just outsourced resources; they have a vested interest in the success of your business too.
At first glance, a strategic partner that helps growth would be someone who finds new customer bases or sources new products – but what about your logistics partner? When it comes to your 3PL resources, they are the final piece of the puzzle that delivers your reputation – quite literally – so confidence and trust is paramount.
Growth is about entering new markets, expanding geographically, building a bigger customer base, or offering a wider product range. The right logistics partner will scale as you do in terms of resources and capacity, offering everything from manufacturing, co-packing, warehousing, distribution, and final mile delivery.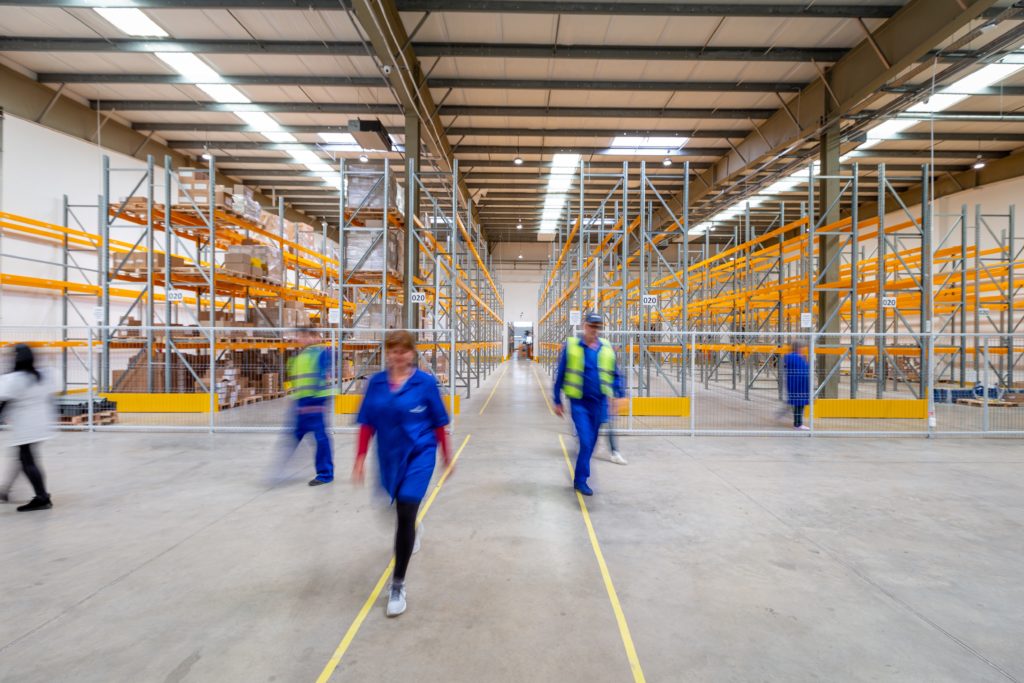 Working in Line With Your Growth Plans & Goals
It's also critical to work with an agile provider, forecasting and adapting to your businesses objectives present and future. From a sales perspective, accommodating peak periods without additional capital investment allows you to fully exploit all opportunities, whilst maintaining customer expectations, regardless of sales volumes.
A logistics provider who also aligns with your sustainability goals might be critical. If your customers demand a sustainable supply chain (think M&S and their 'there's no plan B' message – to sell to them you have to demonstrate you meet their sustainability criteria) then you need a partner who can deliver this. That protects your existing sales and allows you to gain market share from competitors.
New product offerings provide the perfect opportunity to expand but add complexities to storage, shipping and handling when combined with full product inventory. Warehousing resources offered by an experienced 3PL provider have all your SKU requirements covered, and spare the investment needed to keep up with technological advances in warehouse management systems.
Helping Your Bottom Line
Investment in warehousing is not the only saving by partnering with a 3PL provider. Having end-to-end supply chain support provides greater visibility which helps identify opportunities for costs savings, which means cash flow can be preserved for business security or investment into other growth areas.
Logistics requirements can become more and more complex and in turn costly as a business grows. Working with experts mitigates this, by helping you streamline your processes. Doing this regularly and planning future resources on an ongoing basis allows companies to use their final mile processes as a competitive advantage, rather than a barrier to growth.
Understanding Your Requirements
There are several reasons a company may decide to outsource supply chain requirements – from outgrown internal processes to the need for a more streamlined, cost effective and secure option. It's also common for smaller independent businesses to hit a ceiling and are simply unable to scale up further without investment or by becoming part of a larger group or network.
Partnering with Dependall allows businesses to stay independent, but be provided with the advice, tools and solutions to allow for further growth. No lengthy lease agreements or commitment to pallet space allows ultimate flexibility, which is especially attractive when working within seasonal or volatile markets.
Equally, in the current climate supply chains can easily be disrupted, and partnering with an end-to-end provider mitigates the risk. Utilising our global networks allows us to provide intervention measures in stages where supply chain shortages have occurred, minimising disruption for all parties.
The Dependall Solution
Working closely with in-house teams, our innovative approach ensures we understand current processes, business challenges and successes, as part of our supply chain consultation before putting together a bespoke strategy.
With flexibility at the forefront of everything we do and our ability to create solutions regardless of a project's complexities, companies partner with us for everything from full end-to-end supply chain management, to leveraging our resources for a solution that works in-line with current business processes, such as additional warehousing space or final mile delivery.
Choose Dependall as your next strategic partner and accelerate your growth – Arrange your consultation with our team, call us on 0333 240 0780 or email [email protected]